Single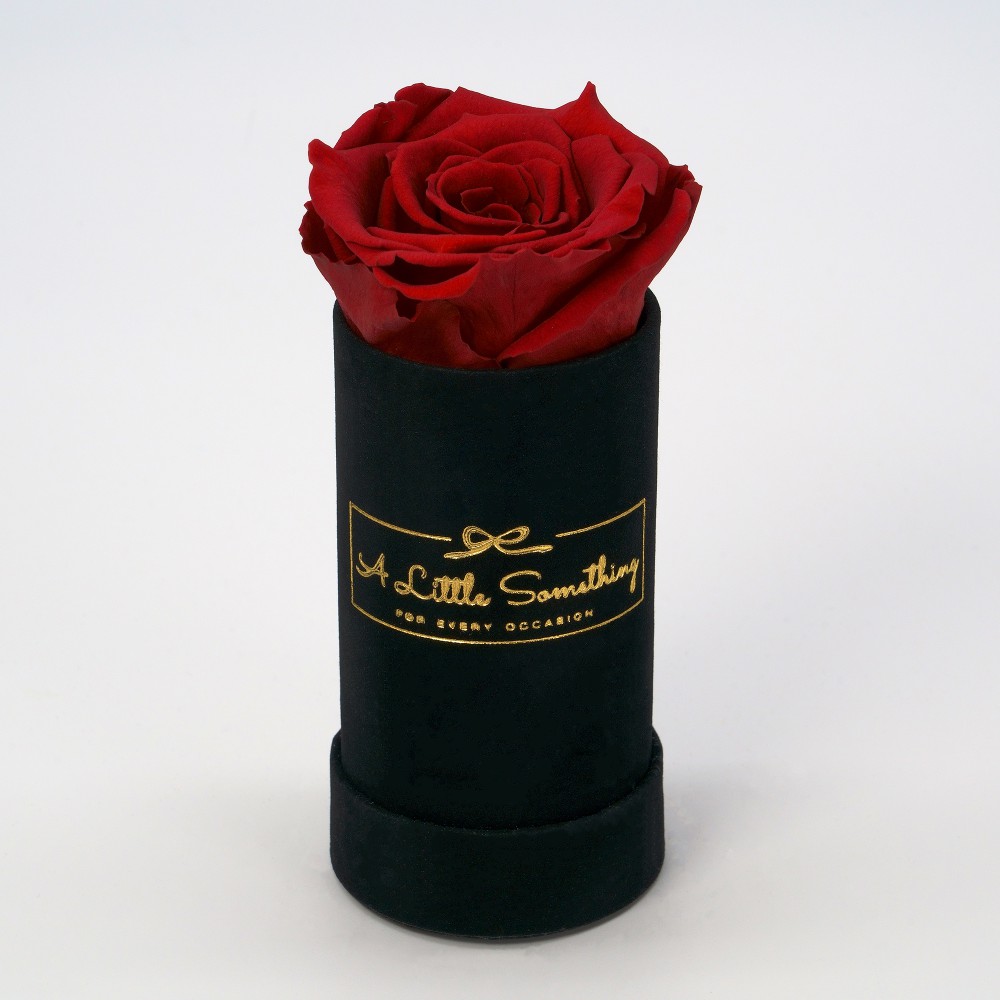 Experience the sheer beauty of a single infinity rose, delicately nestled within an exquisite suede plush box. This petite floral treasure embodies both opulence and subtlety, making it the perfect gift to convey your deep care and affection. Its sumptuous presentation captivates the senses, while its understated elegance speaks volumes. With every glance, this remarkable gift serves as a timeless reminder of the boundless love and appreciation you hold for that special someone.
ROSE COLOUR
SPECIFICATION
Contents: 1 Individual preserved rose.

Dimensions Approx: Diameter: 5.5cm, Height: 13cm

A Little Something preserved roses last up to three years.
PRODUCT CARE
How do I care for my infinity roses?

To get the best out of your infinity roses we suggest you follow the following care routine:

• Do not water.
• Avoid direct exposure to sunlight.
• Avoid extremes of cold, heat and humidity.
• To prevent damage to the petals, please avoid touching the roses.
• To remove dust use a soft brush or a hairdryer on its lowest setting.
• Please do not try to remove the roses from the boxed arrangements.
Add a personalised message - this will be sent as a gift card to accompany your product.