Soap Roses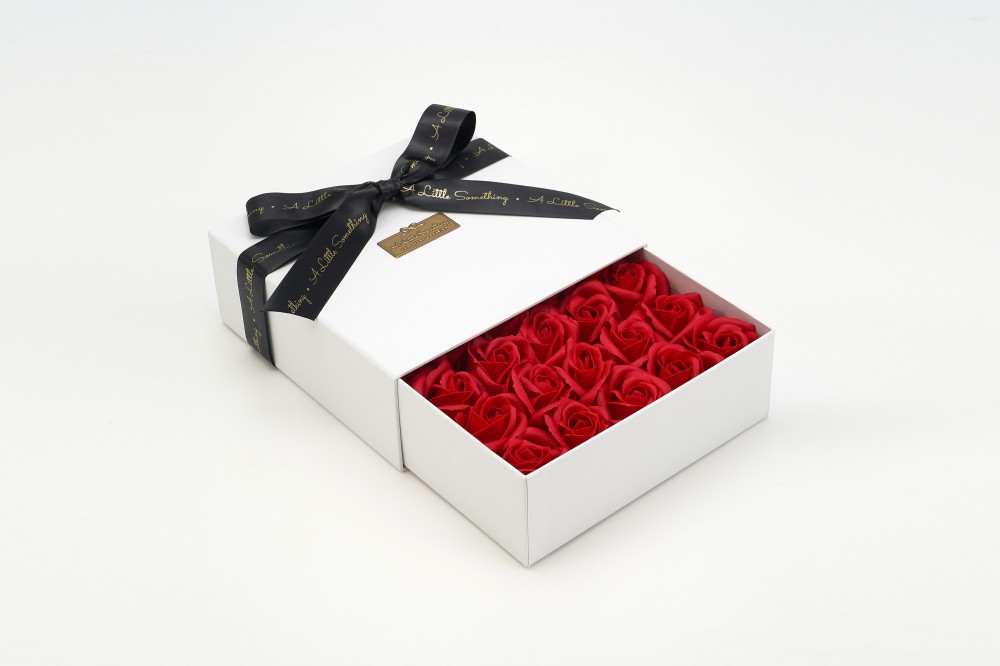 Concealed within each immaculate, white drawer-style box you'll discover 25 of our beautiful, heavenly scented, coloured soap roses ready for display; or perhaps a relaxing, fragrant bathing experience. Just add a one or two roses to a warm bath, relax and watch as the flowers dissolve right before your eyes. Sink into the inviting, coloured water and let the subtle aroma envelop you, leaving your skin soft, silky and smelling wonderful.
A treat for yourself or a beautiful gift for any occasion.
ROSE COLOUR
SPECIFICATION
Contents: 25 Individual roses

Box Dimensions: Width: 17.5cm, Depth: 17.5cm, Height: 6.5cm
PRODUCT CARE
Simply take a rose from the box and remove and dispose of the green plastic stem.

Peel off the petals and drop them into a warm bath.

After enjoying your soap rose bath, empty the water and thoroughly rinse the bath to avoid stains.
Add a personalised message - this will be sent as a gift card to accompany your product.