Medium Round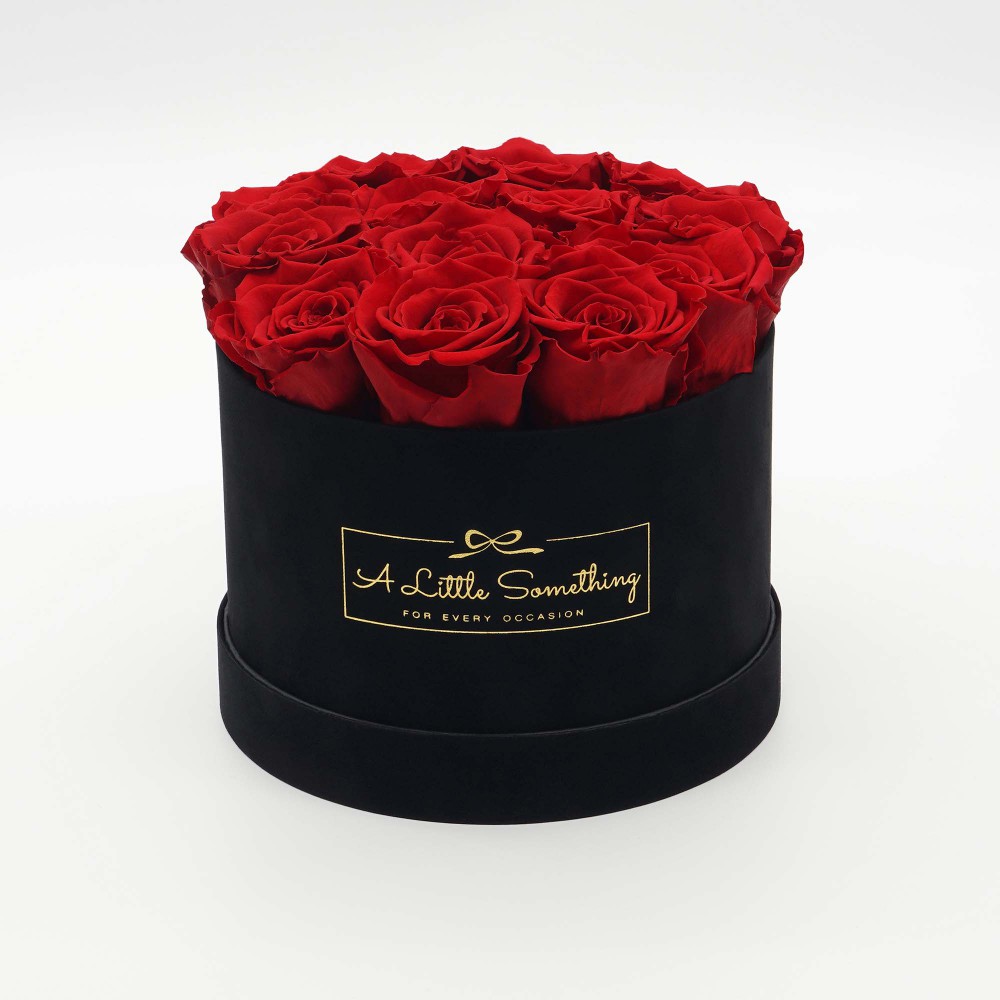 Prepare to be captivated by this beautiful arrangement of thirteen meticulously chosen preserved rose heads, elegantly showcased in our pristine suede round box. The Medium Round Hatbox, with its impeccable design, never ceases to make a lasting impression. Its ideal size allows it to effortlessly enhance the allure of dressing tables, bookcases, and windowsills, while also serving as a stunning centrepiece for coffee or dining tables. This exquisite creation exudes glamour and sophistication, transforming any space into a realm of beauty and enchantment. Indulge yourself or surprise someone dear with this mesmerising display that will leave a lasting impression for years to come.
ROSE COLOUR
You can also customise the number of pins included - adjust the number if you don't want one for every flower:
SPECIFICATION
Contents: 13 Individual preserved rose heads.

Dimensions Approx: Diameter: 19cm, Height: 16cm

A Little Something Preserved roses last up to three years.
PRODUCT CARE
How do I care for my infinity roses?

To get the best out of your infinity roses we suggest you follow the following care routine:

• Do not water.
• Avoid direct exposure to sunlight.
• Avoid extremes of cold, heat and humidity.
• To prevent damage to the petals, please avoid touching the roses.
• To remove dust use a soft brush or a hairdryer on its lowest setting.
• Please do not try to remove the roses from the boxed arrangements.
Add a personalised message - this will be sent as a gift card to accompany your product.