Half a Dozen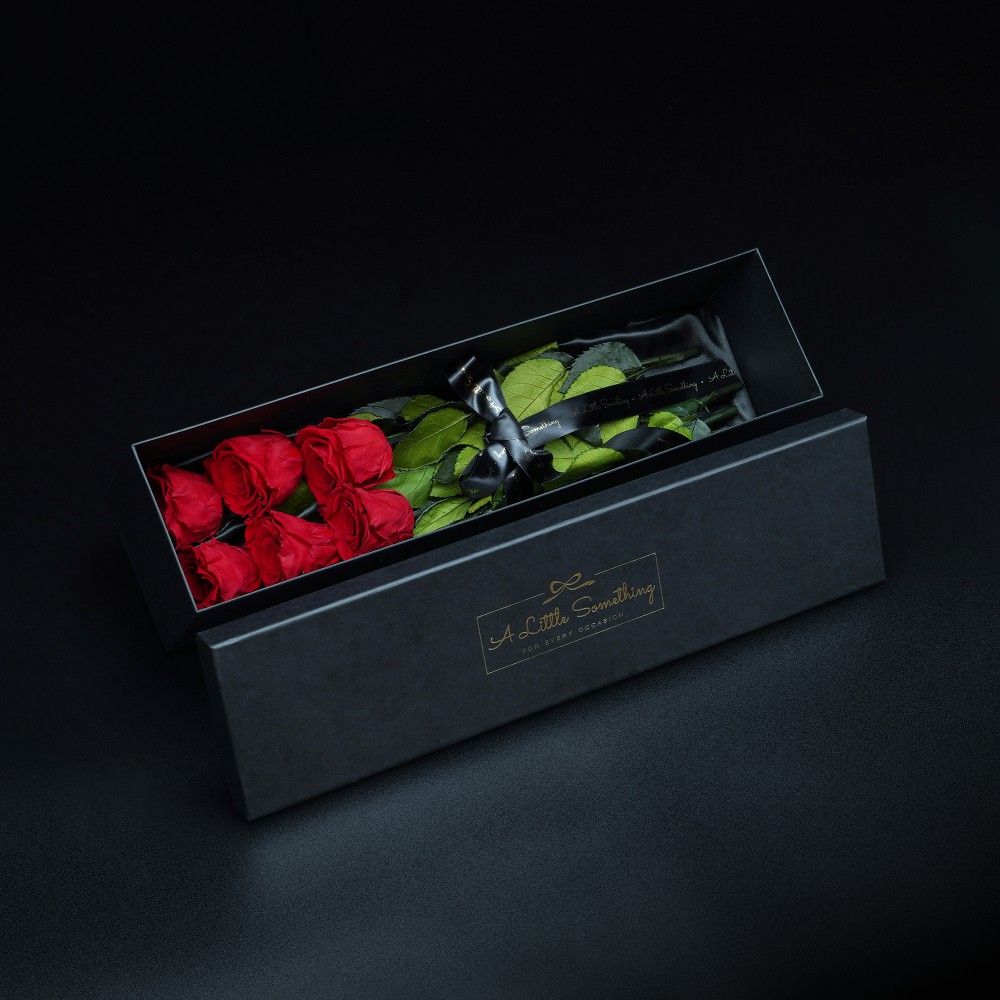 Presenting the Half A Dozen Infinity Stemmed Rose Box, a flawless gift that epitomizes profound love, affection, and tenderness. Within this exquisite arrangement, six meticulously prepared everlasting stemmed roses are thoughtfully curated, expertly tied, and delicately showcased against a backdrop of luscious, velvety black silk.

Warning: Guaranteed to melt hearts…
ROSE COLOUR
You can also customise the number of pins included - adjust the number if you don't want one for every flower:
SPECIFICATION
Contents: 6 Single Infinity stem roses - Approx 35cm long.

Box Dimensions: Length: 51cm, Width: 13cm, Height: 12.5cm

A Little Something Infinity Roses last up to three years.
PRODUCT CARE
How do I care for my infinity roses?

To get the best out of your infinity roses we suggest you follow the following care routine:

• Do not water.
• Avoid direct exposure to sunlight.
• Avoid extremes of cold, heat and humidity.
• To prevent damage to the petals, please avoid touching the roses.
• To remove dust use a soft brush or a hairdryer on its lowest setting.
• Our 'long stem' roses can be trimmed to the desired length.
Add a personalised message - this will be sent as a gift card to accompany your product.