Dozen Roses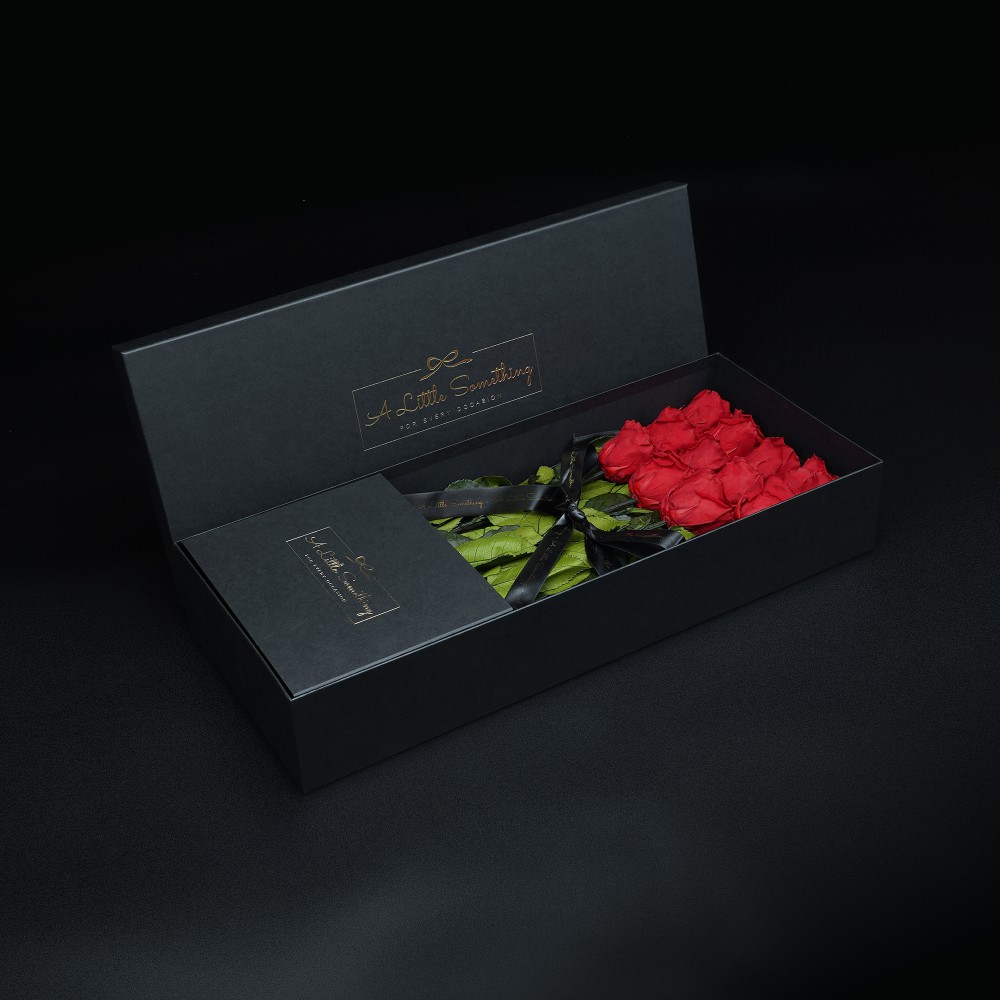 Prepare to be mesmerized by an enchanting spectacle that will capture every romantic heart...

Behold our extraordinary collection of twelve premium preserved roses, meticulously arranged within our finest black presentation box. This breathtaking gift box showcases the eternal beauty of each rose, leaving an indelible impression that is simply awe-inspiring. Get ready to experience the undeniable wow factor of this stunning and unforgettable token of affection.
ROSE COLOUR
You can also customise the number of pins included - adjust the number if you don't want one for every flower:
SPECIFICATION
Contents: 12 Single Preserved stem roses - Approx 35cm long.

Box Dimensions: Length: 61cm, Width: 26cm, Height: 10.5cm

A Little Something Preserved roses last up to three years.
PRODUCT CARE
How do I care for my infinity roses?

To get the best out of your infinity roses we suggest you follow the following care routine:

• Do not water.
• Avoid direct exposure to sunlight.
• Avoid extremes of cold, heat and humidity.
• To prevent damage to the petals, please avoid touching the roses.
• To remove dust use a soft brush or a hairdryer on its lowest setting.
• Our 'long stem' roses can be trimmed to the desired length.
Add a personalised message - this will be sent as a gift card to accompany your product.