Classic Rose Dome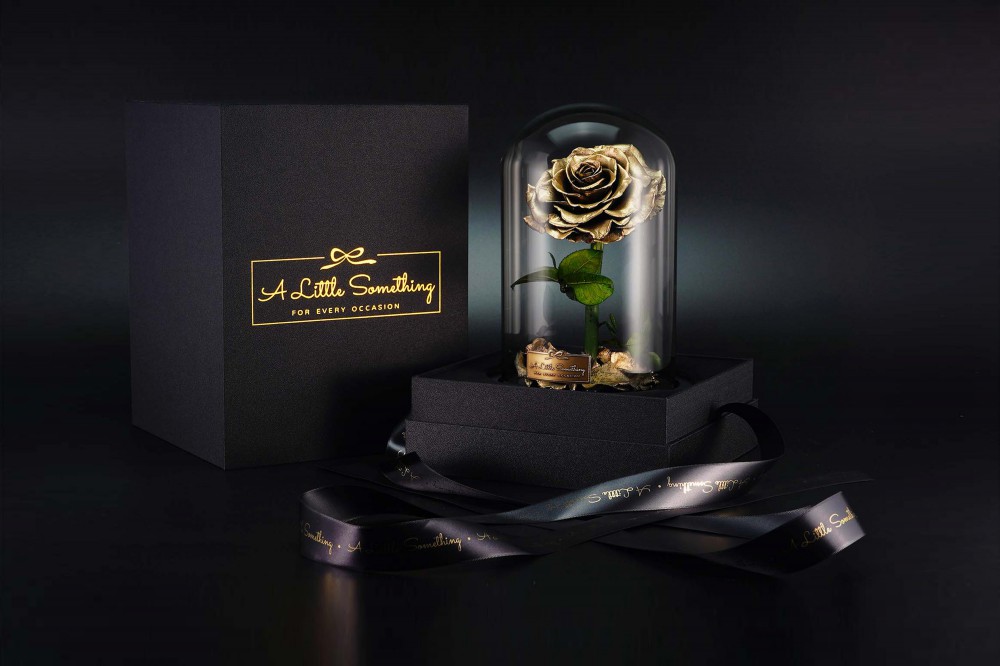 A single, lavish infinity rose bloom is housed in a flawless clear glass dome to form a magnificent statement piece which will lend itself to any setting. The Classic Rose Dome is an enduring gift that is the perfect way to show the subject of your affections just how much you really care.
SPECIFICATION
Contents: 1 Single Infinity Rose.

GOLD Glass Dome Dimensions: Width: 15cm, Height: 21.5cm

Box Dimensions: Width: 18.5cm, Height: 27.5cm

WINE RED Glass Dome Dimensions: Width: 18cm, Height: 22cm

Box Dimensions: Width: 20cm, Height: 26cm

A Little Something preserved roses last up to three years.
PRODUCT CARE
How do I care for my infinity roses?

To get the best out of your infinity roses we suggest you follow the following care routine:

• Do not water.
• Avoid direct exposure to sunlight.
• Avoid extremes of cold, heat and humidity.
• To prevent damage to the petals, please avoid touching the roses.
• Please do not try to remove the rose from the glass dome.
Add a personalised message - this will be sent as a gift card to accompany your product.