The One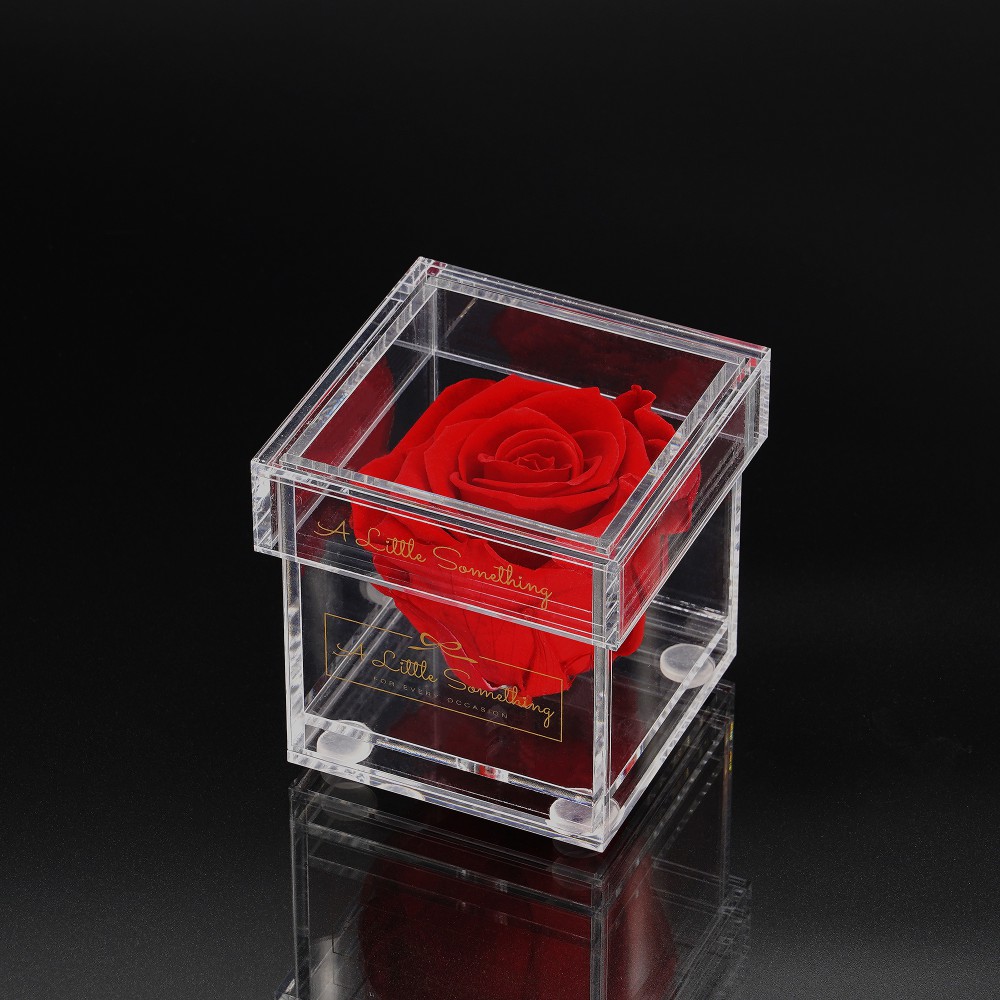 This single preserved rose is a testament to beauty, elegance, and eternal love. Encased within a crystal-clear acrylic box, it becomes a captivating work of art, effortlessly preserving its delicate form and vibrant color. It is perfect for any occasion—birthdays, anniversaries, Valentine's Day, or simply as a gesture to show someone how much they mean to you. Its timeless beauty will never fade, making it a cherished keepsake that they can proudly display in their home or office, reminding them of your love and thoughtfulness.
ROSE COLOUR
SPECIFICATION
Containing: 1 Individual preserved rose.

Dimensions: Width: 7cm, Depth: 7cm: Height: 7cm

A Little Something Preserved Roses last up to three years.
PRODUCT CARE
How do I care for my infinity roses?

To get the best out of your infinity roses we suggest you follow the following care routine:

• Do not water.
• Avoid direct exposure to sunlight.
• Avoid extremes of cold, heat and humidity.
• To prevent damage to the petals, please avoid touching the roses.
• To remove dust use a soft brush or a hairdryer on its lowest setting.
• Please do not try to remove the roses from the boxed arrangements.
Add a personalised message - this will be sent as a gift card to accompany your product.