The Nine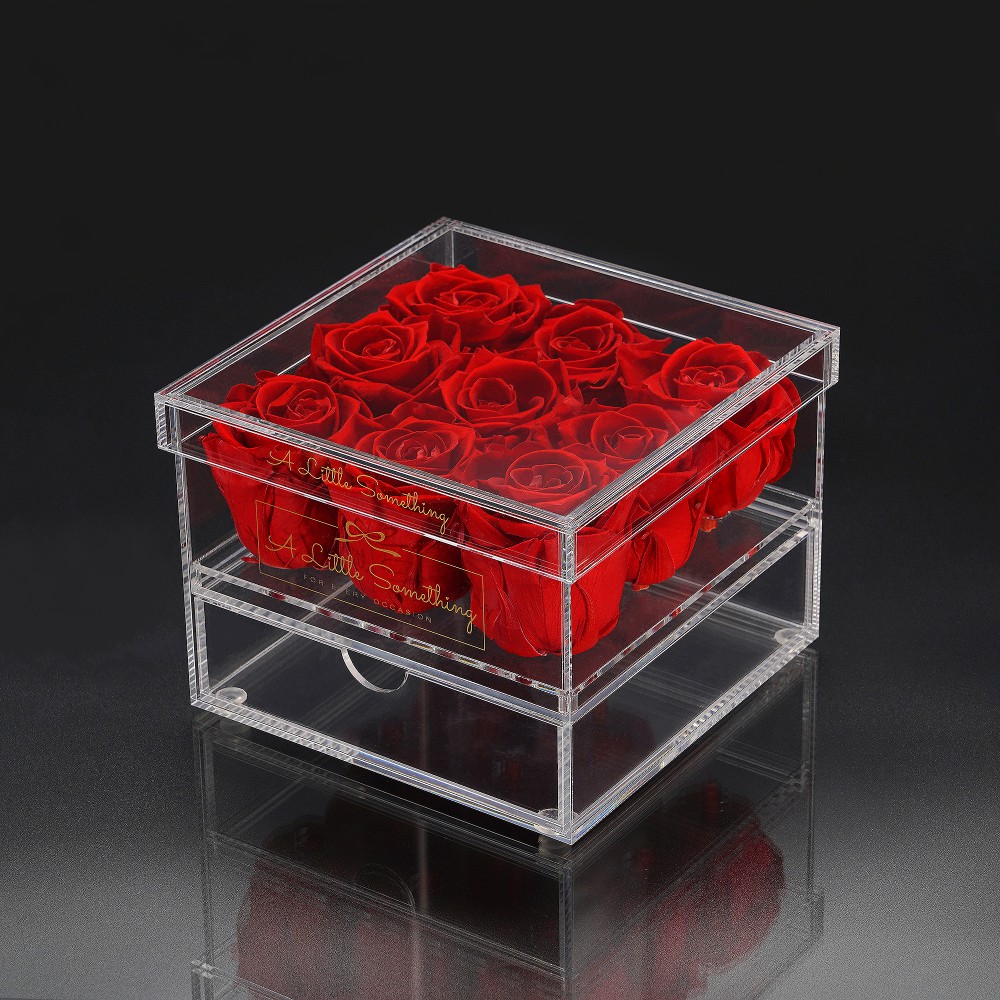 Introducing The Nine, a stunning acrylic display box meticulously filled with nine exquisitely presented infinity rose heads. Designed with a spacious tray, The Nine offers versatile storage options for your cherished jewellery pieces or even your most delectable chocolate indulgences. It's clear, sparkling construction beautifully showcases the preserved roses, allowing their timeless beauty to take center stage. Elevate your decor or surprise someone special with this luxurious and practical gift. The Nine is not just a display box; it's a treasure trove of possibilities, bringing elegance, sophistication, and a touch of indulgence into your life.
ROSE COLOUR
You can also customise the number of pins included - adjust the number if you don't want one for every flower:
SPECIFICATION
Contents: 9 Individual infinity roses.

Dimensions: Width: 16cm, Depth: 16cm, Height: 11.5cm

A Little Something Infinity Roses last up to three years.
PRODUCT CARE
How do I care for my infinity roses?

To get the best out of your infinity roses we suggest you follow the following care routine:

• Do not water.
• Avoid direct exposure to sunlight.
• Avoid extremes of cold, heat and humidity.
• To prevent damage to the petals, please avoid touching the roses.
• To remove dust use a soft brush or a hairdryer on its lowest setting.
• Please do not try to remove the roses from the boxed arrangements.
Add a personalised message - this will be sent as a gift card to accompany your product.