The Four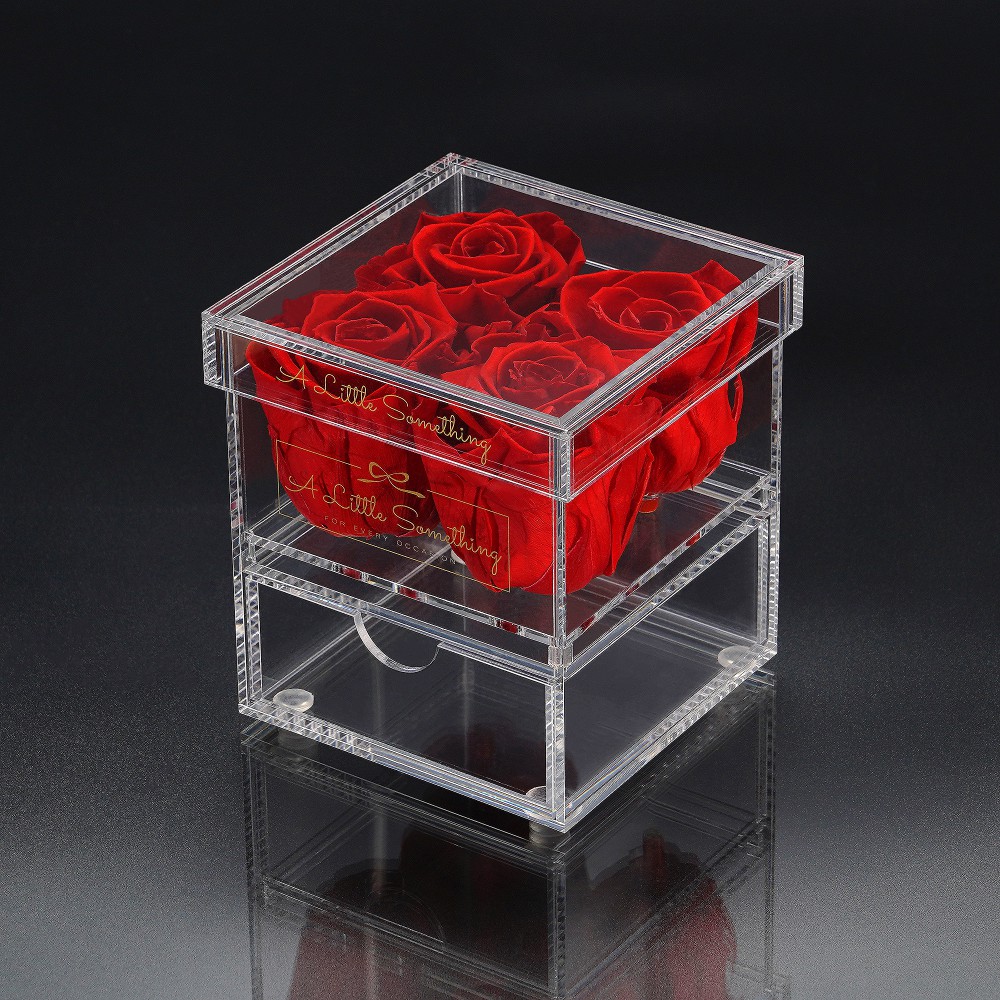 Experience the pinnacle of elegance with four exquisite infinity rose heads delicately nestled in a pristine, transparent acrylic presentation box. This beautiful creation includes a convenient tray, thoughtfully designed to store your precious jewellery and cherished trinkets. To elevate the glamour even further, consider our dazzling diamante option, transforming the box into a radiant showpiece that will effortlessly enhance any coffee table or dressing table.
ROSE COLOUR
You can also customise the number of pins included - adjust the number if you don't want one for every flower:
SPECIFICATION
Contents: 4 Individual Infinity Roses.

Dimensions: Width: 10.5cm, Depth: 10.5cm, Height: 11.5cm

A Little Something infinity roses last up to three years.
PRODUCT CARE
How do I care for my infinity roses?

To get the best out of your infinity roses we suggest you follow the following care routine:

• Do not water.
• Avoid direct exposure to sunlight.
• Avoid extremes of cold, heat and humidity.
• To prevent damage to the petals, please avoid touching the roses.
• To remove dust use a soft brush or a hairdryer on its lowest setting.
• Please do not try to remove the roses from the boxed arrangements.
Add a personalised message - this will be sent as a gift card to accompany your product.